A Reformed Congregation
Our Congregation, our community, and our world made new by the transforming power of the Gospel
Sundays at Faith

Sunday School
9:00 a.m.
Morning Worship
10:30 a.m.
Evening Worship
6:00 p.m.
 

We're at:
1900 S. Tropical Trail
Merritt Island
Faith Presbyterian Church
Our congregation meets in
Merritt Island, Florida, and is a member of the Associate Reformed Presbyterian Church
Welcome to Faith Presbyterian Church!
We pray that your experience with us will be heartfelt and that the love of Christ is shown throughout our site and church. Want to know us better? Check out the links on this site, listen to sermons, and contact us via e-mail.
Our worship times are 10:30 a.m. and 6:00 p.m. There is Sunday School at 9:00 a.m. for children (all ages over toddler). For the adults, we have Adult Bible Fellowships (Sunday School classes) at 9:00 a.m.
Call our church office at any time during the week 321-452-1715. If no one is available, please leave a message and we will return your call. Our office hours are 8:30 a.m.- 1:00 p.m., Monday – Thursday.
We hope you'll join us Sunday to see what we're about!
Rev. Dr. Robert E. Adams, Jr.
Pastor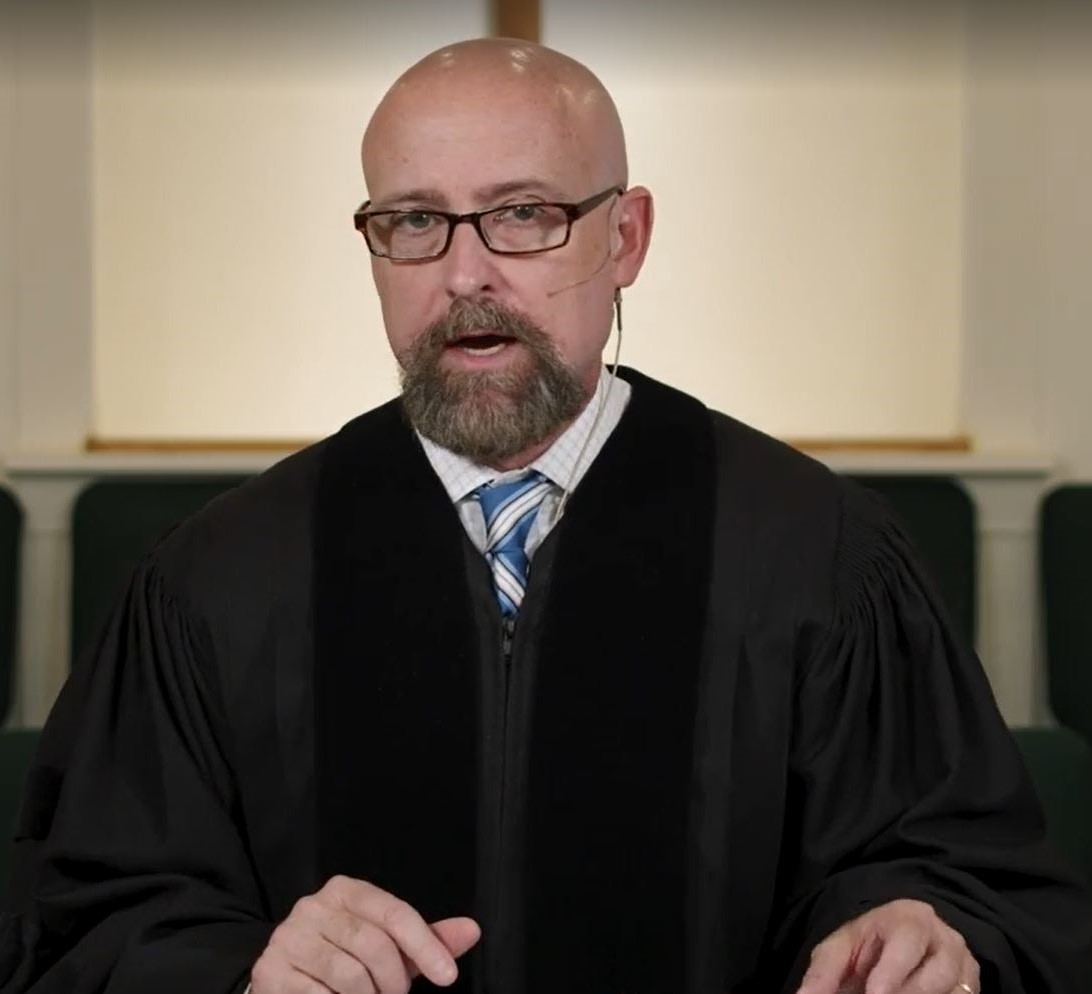 Our Heritage and Our History
Faith
Presbyterian
Church Library:
A Collection of
Reformed Writings

Our Senior Pastor: Robert E. Adams, Jr.
Dr. Robert Adams, Jr. became pastor of Faith Presbyterian Church ARP, in Merritt Island, Florida, in 2008, after serving as an intern and associate pastor since 2002. He was ordained in the Associate Reformed Presbyterian Synod in 2003. He is a graduate of Reformed Theological Seminary (M.Div, 2002 and D.Min, 2011). In his pastorate, he is passionate in and committed to an expository teaching ministry. Bobby (as he is known to most of his members) has been married to Susie since 1985, and they have one son.
Our Associate Pastor: Chad Sadorf
Rev. Chad Sadorf accepted a unanimous call from the congregation at Faith Presbyterian Church ARP on February 13, 2022 to serve as Associate Pastor. He had begun serving as Director of Congregational Care at Faith Presbyterian Church on July 1, 2019. He previously served as Associate Pastor of Discipleship and Church Life at another ARP church. Chad is married to Lori, and they have two children.
"In my years of pastoral ministry, and my personal walk with our Lord, I have come to realize that the journey of faith can be a very diverse and complex experience. And yet, regardless of the circumstances I am comforted by God's promises to us in the gospel. Particularly that, all that the Father has given [God's elect] to Jesus Christ, from the foundation of the world, will come to him, and that he will not lose one of them. He also promised that he would build his church, and that the gates of hell would not prevail against it. What an unfathomable blessing and privilege to be God's child through the instrument and gift of faith! What a comfort and encouragement that he is working all things together for our salvation and progressive sanctification."
– Pastor Bobby Adams
Sunday Morning Worship Service – 10:30 a.m.

Our God Is Light and Love
The Epistles of John

The apostle John is an old man now overseeing a network of house churches around the city of Ephesus. It seems these communities were made-up mostly of believers from a Jewish background, and they had recently gone through a crisis that motivated John to write these epistles.
He mentions a group of estranged people who now deny Jesus as Messiah and the son of God. (See and 4) They are stirring up hostility among those who stayed faithful to Christ and his church.
2nd and 3rd John clearly addressed this conflict. 2nd John is a warning to a specific house church not to validate or support these deceivers who deny Jesus. This church community is not to offer any.
3rd John is written to Gaius, a member of one of these house churches, and he is asked to welcome legitimate missionaries who will to arrive soon.
These letters give us a window into the tension and conflict that John faced in these churches.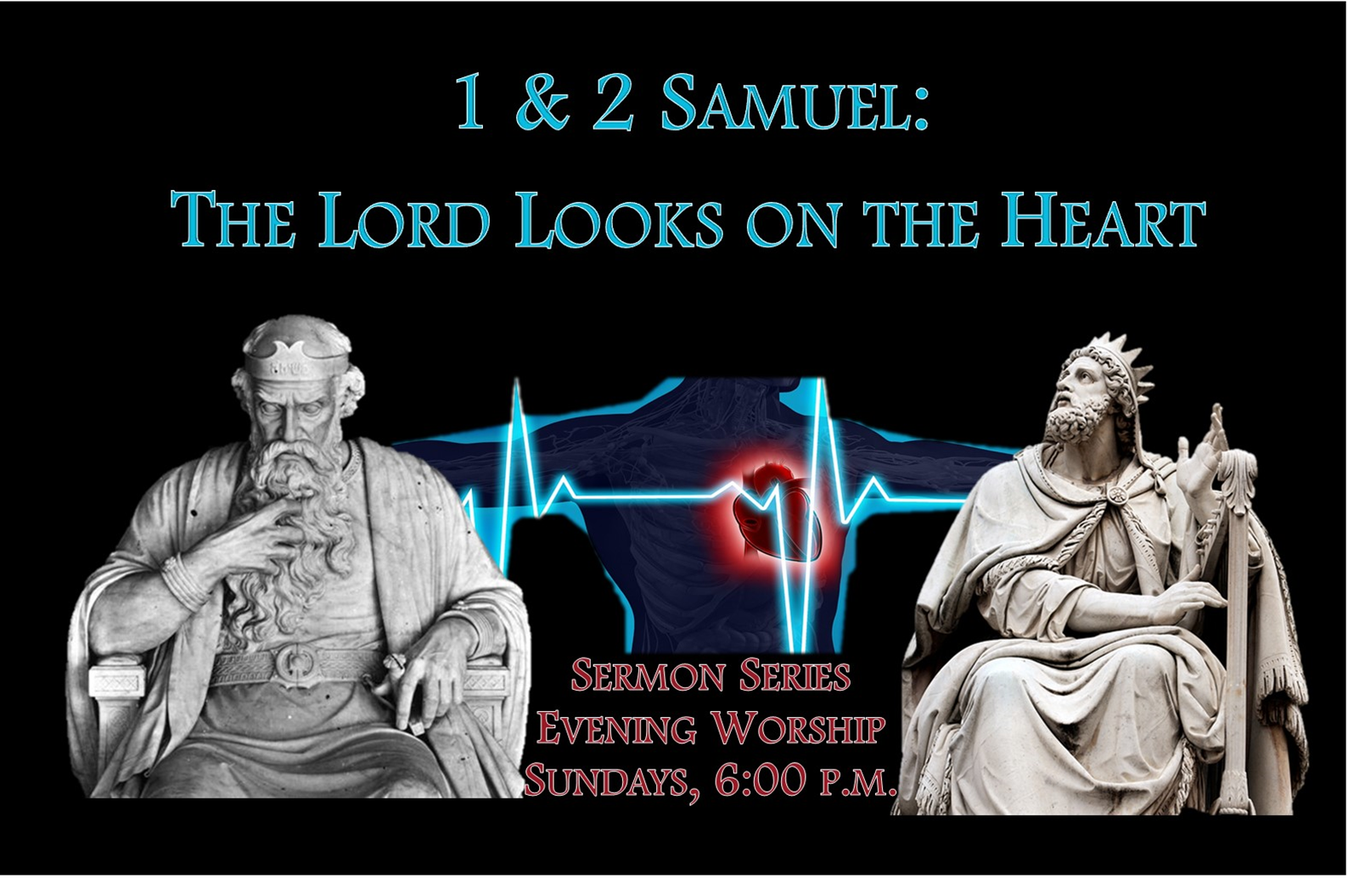 Sunday Evening Worship Service – 6:00 p.m.
1 & 2 Samuel: The Lord Looks on the Heart

First and Second Samuel tell the story of an important transitional period of God's plan, centering on the judge/prophet Samuel and the two kings he anointed, Saul and David. In fact, 1–2 Samuel narrates three overlapping but distinct transitions in the leadership of Israel:
(1) a transition from failing priests to Samuel—who was a righteous judge/prophet and kingmaker, (2) a transition from no king to Saul—who was a king of the people's initiative, and then 3) a rather slow transition from Saul to David—who was a king of God's own choosing
However, a more important matter is what each transition teaches us about God.
As we shall see in 1–2 Samuel, God is showing not only his power, control, patience, salvation, and righteous judgment but also the fact that he often brings about his purposes in surprising, ironic, and seemingly upside–down ways.
Occasional Sermon Series

The Glory of God: Journeying through the Scriptures

The goal of this series is to lift up and magnify the central theme of "God's Glory." This magnificent biblical theme is addressed in every major biblical section, related to every major biblical doctrine, and interwoven throughout the biblical story. "God's Glory" is so central to Scripture that the story of the Bible is in some sense the drama of God's glory, and it is incumbent upon us to realize that we do not add to God's glory, but merely recognize and acknowledge it. This occasional sermon series will explore this grand theme of "God's Glory" by looking at specific instances of the extrinsic, visible, and outward manifestations of God's glory and by also looking at the intrinsic nature of God's glory, that which God possesses simply by being God. Our series will conclude by looking at what it means to glorify God with our worship, lives, and service.
Please understand that the user content, theology, and viewpoints presented or implied, when re-directed to third-party social media platforms, may not align with the doctrine and beliefs of Faith Presbyterian Church ARP. Content appearing on the social media platforms of our church are the opinions of the individual, and may not represent the church's position socially or theologically.